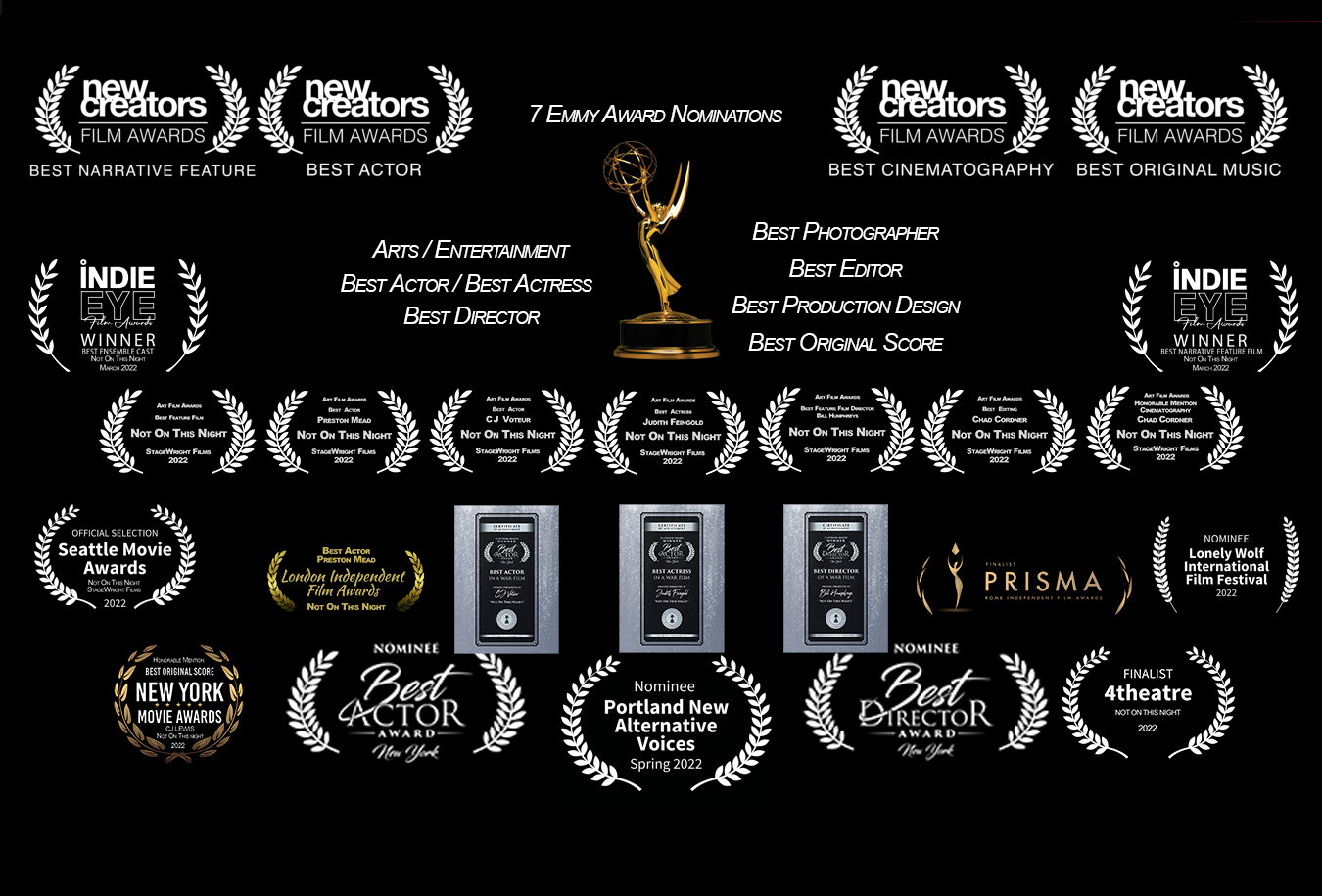 Not On This Night
Trailer #2
Not On This Night
Original Trailer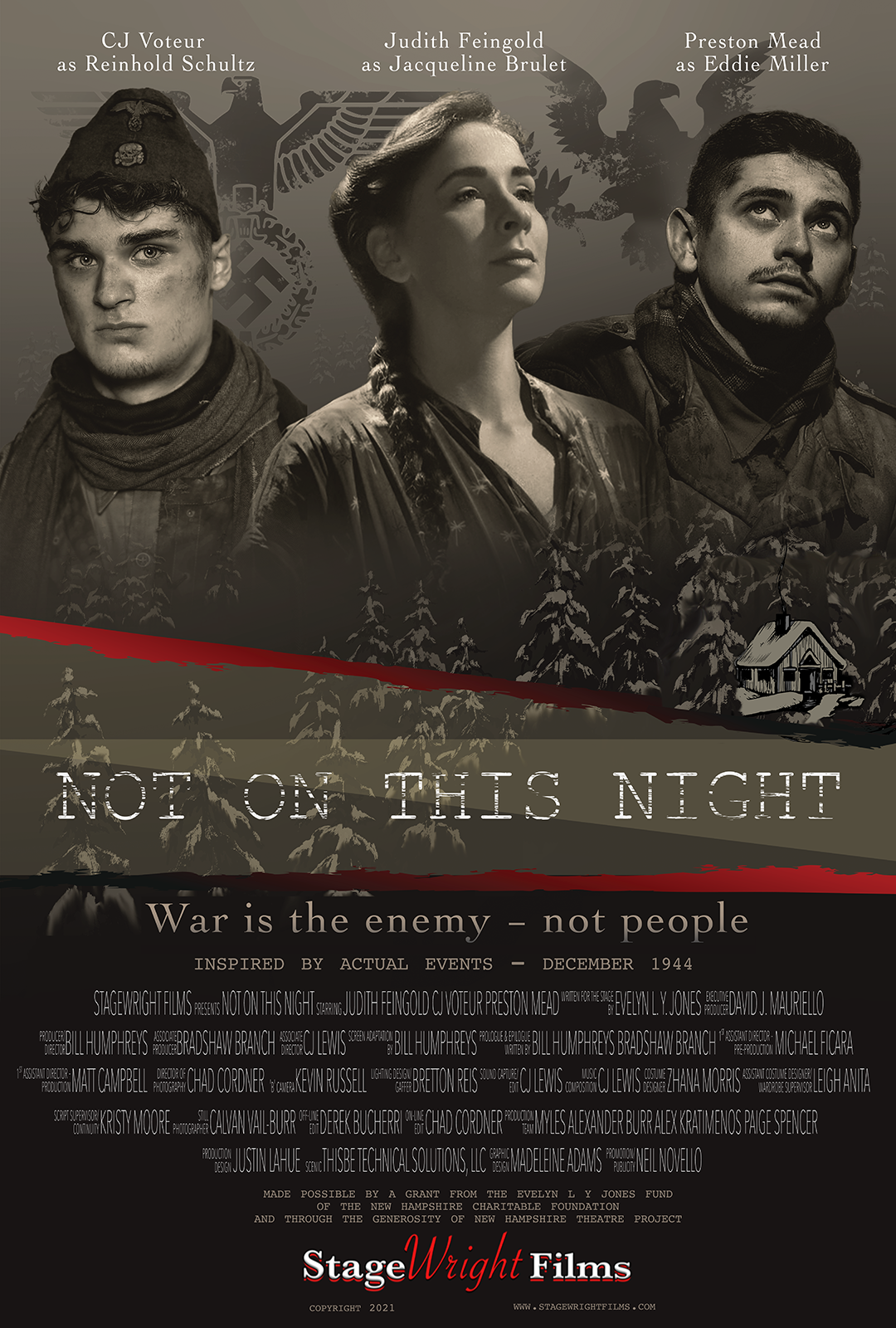 StageWright Film's co-founder, Bill Humphreys is at the helm of the new feature production, Not On This Night, the screen adaptation of the play by Evelyn Jones.
Many might remember the story of the World War I Christmas Truce in 1914 when Allied and German troops along the Western Front laid down their weapons and celebrated the holiday through shared songs, stories, games and improvised gifts.  While it is perhaps a  more widely known story, having been retold numerous times in film, literature, music, and television, this lesser-known tale, based on a real WWII incident,  is no less inspiring.  Set in 1944 during World War II near the French/Belgium border in the Ardennes Forest, this compelling story and these unforgettable characters remind us that humanity exists and overcomes even the harshest, unimaginable circumstances.
The story centers on a chance encounter between enemy combatants in a small farmhouse, the home of a young French woman, Jacqueline Broulet, in the Ardennes Forest on Christmas Eve 1944.  As the Battle of the Bulge has been raging around her for weeks, Jacqueline unexpectedly finds herself sheltering and tending to two young, wounded soldiers, one American, Eddie Miller, and one German, Reinhold Shultz, who have been lost in the woods after being separated from their units.   As the night passes, enemies see themselves as human beings.  Humanity prevails, even in the bloody, wretched depths of war.
For more information about The Battle of the Bulge and soldiers' experiences presented in the Pre-Production preview video, click here to read the account from the National Archives.
Not On This Night
is made possible by a grant from the
Evelyn L.Y. Jones Fund of the
New Hampshire Charitable Foundation
BUY/RENT NOW
Bill has worked from coast to coast as an actor, producer and director in  television, film and live theatre since 1970. He's been recognized by the The American Film Institute, The Telly Awards, The American Women in Radio and Television, The Ohio State Awards, The Associated Press and The National Association of Broadcasters among others.  Bill has 13 Emmy nominations and five wins as Producer, Executive Producer and Director. The most recent being as Best Director for Not On This Night.  Bill is a member of the Screen Actors Guild nominating committee for best performance in a motion picture.  A graduate of Columbia College of Television and Motion Picture Arts in Hollywood, California, Bill holds a degree in film and television production.  Bill can be reached at SWFBill@gmail.com.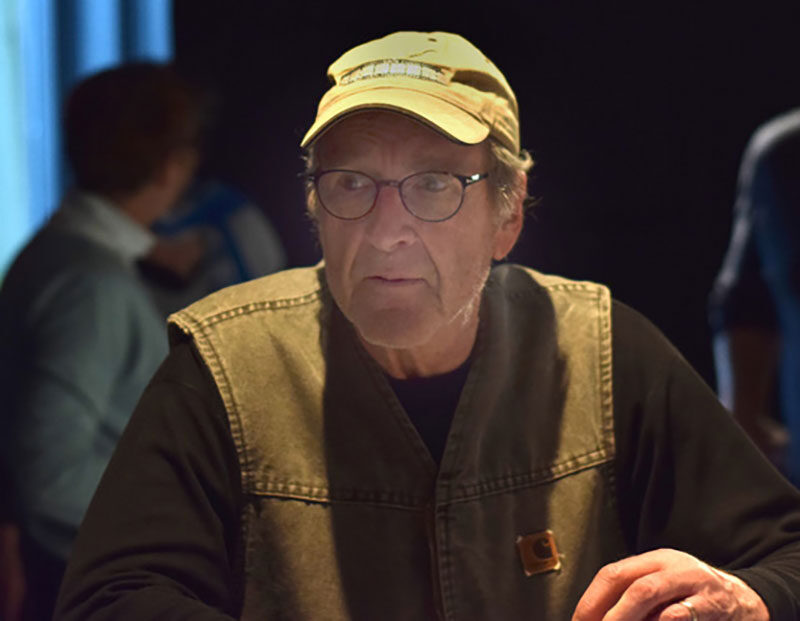 Bill Humphreys, Artistic Director/Producer/Writer & Co-founder of StageWright Films
Photo Credit: Calvan Vail-Burr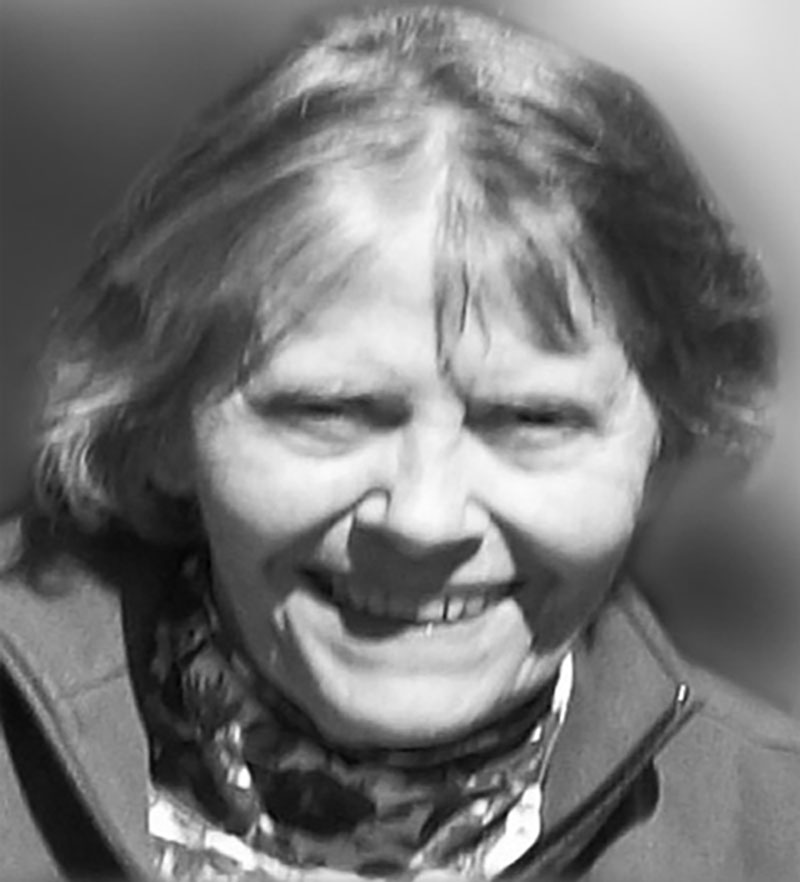 Evelyn Jones was a resident of Kittery and York, ME, as well as Saugus and Marshfield, MA.  Her career as a writer included work as a newspaper writer, author, and, later in life, a playwright. Evelyn was an avid genealogist and her children's musical, Nissa, was based on folk tales from her Norwegian heritage.  Her best-known play, Not on This Night, was inspired in part by her father, Reginald Jones, a World War I veteran who served in the Signal Corps in France.  First produced by The Players' Ring in Portsmouth, Not on This Night received the NH seacoast's Spotlight on the Arts Award for Best Original script in 2002.  Since then, the play has been a staple for regional theatres including The Seacoast Repertory Theatre and The Garrison Players.  Jones passed away at age 85 in 2014.
Meet the Cast
As with our previous work, Just Say Love and A Passage of Time, StageWright Films strives to bring new faces to the screen with each project.
Meet the cast of Not On This Night.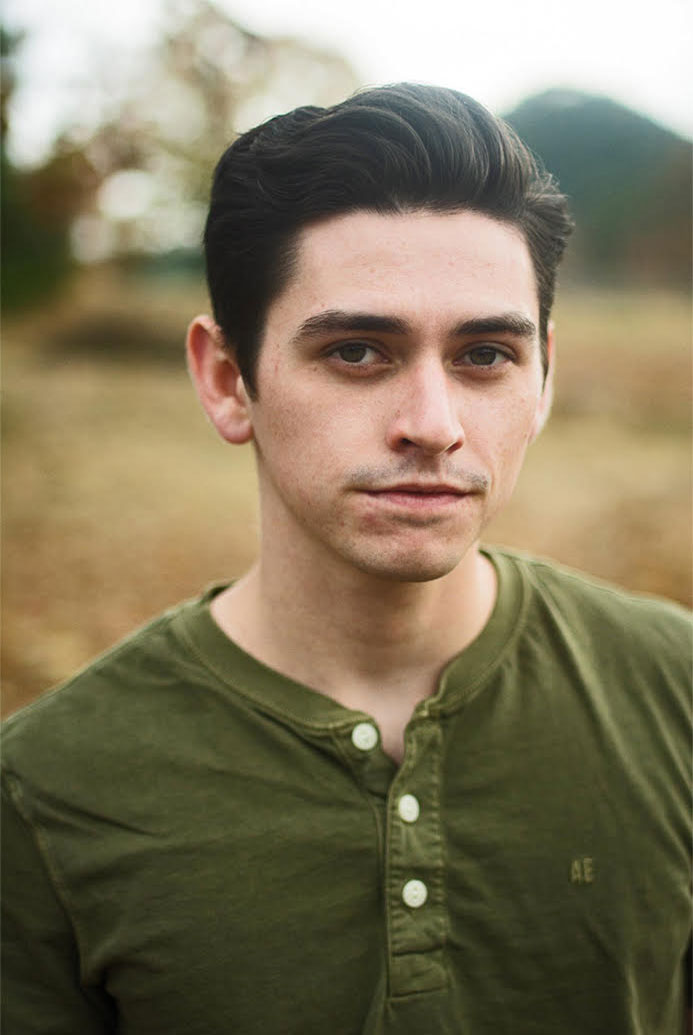 Preston Mead hails from Ashland, Oregon, where he is active in theatre including musicals, drama, and comedy while performing in school and at the Oregon Shakespeare Festival.  In 2016, Mead was an Oregon Thespian State Finalist for Duo in a Musical and for Solo Acting.  In that same year. Mead was a National Thespian Conference Finalist for Solo Acting.  He will, again, be joining the Oregon Shakespeare Festival this summer just prior to making his film debut in Not on This Night.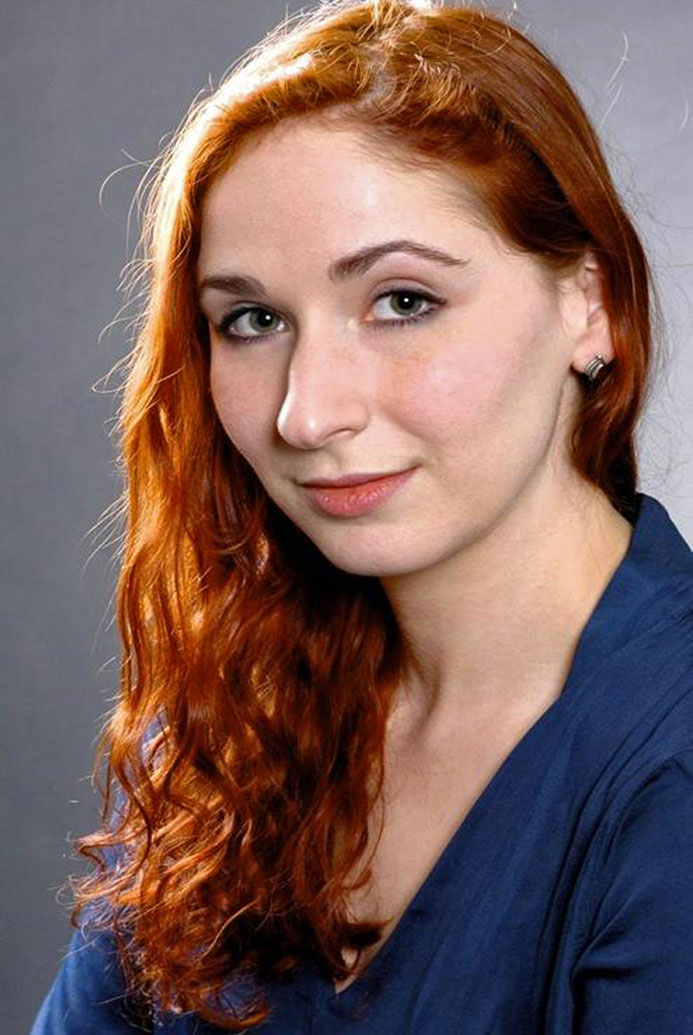 Judith Marian Feingold as
JACQUELINE
Judith Feingold, residing now in NYC, brings years of extensive training and experience in theatre and film to this project. She is a classically trained Meisner actor from the John DeSotelle Acting Studio in NYC where she currently serves as a teaching assistant and member of Nuance Theatre. Additionally, Feingold's additional training has been with the Actors Movement Studio (NYC), Oberlin College, and Shakespeare & Co. (Lennox, MA). Outside of NYC, her performances have included productions in New York State and Philadelphia, showcasing her talents in a wide variety of roles.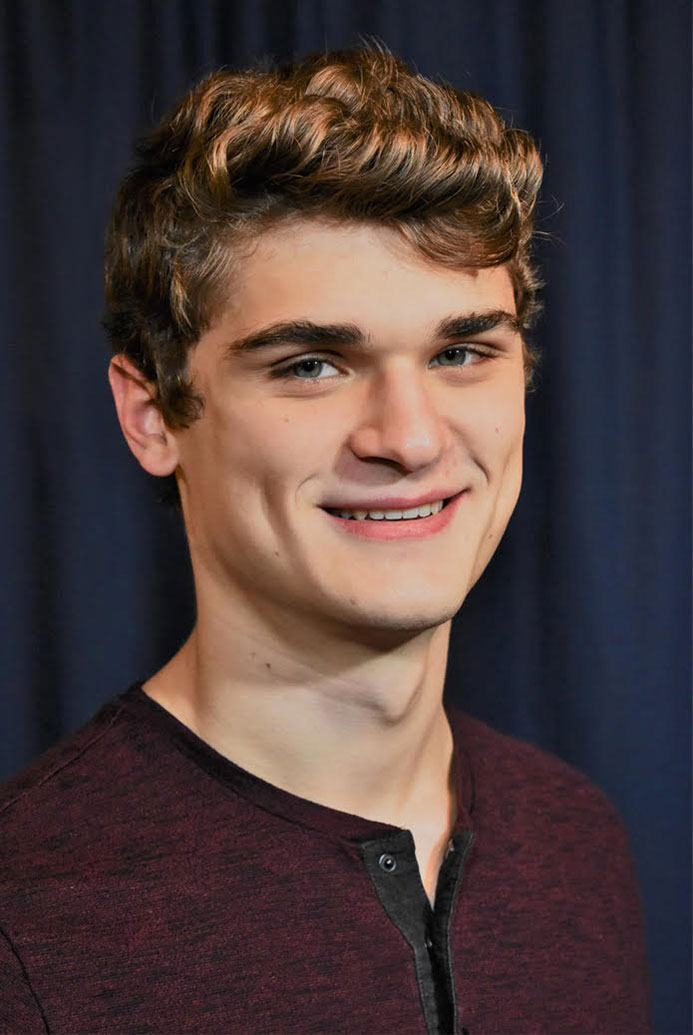 CJ Voteur, an actor and singer from Exeter, NH, has been involved in theater since high school at Portsmouth Christian Academy.  Roles while involved with the PCA Players include George Banks in Mary Poppins, Sky Masterson in Guys and Dolls, Dickon in The Secret Garden, and The Professor in Tracks for which he received a NH Theater Guild Acting Award.  CJ is now a freshman at the University of New Hampshire.  Reinhold Shultz will be CJ's debut film role.