With the vast storehouse of well written stage plays
that, for many reasons, will never be seen by an audience, Stagewright offers an endless opportunity for the creation of high-value content.
At the corner of Hollywood and Broadway in Seacoast New England
StageWright Films is dedicated to preserving the theatrical work of local and regional authors for future generations. Capturing this literature through the lens of the camera, StageWright Films brings together and utilizes the unique and creative talents of New England actors, designers, musicians, photographers, and the specialized cinematic talents resident to the northeast seacoast.
LEARN MORE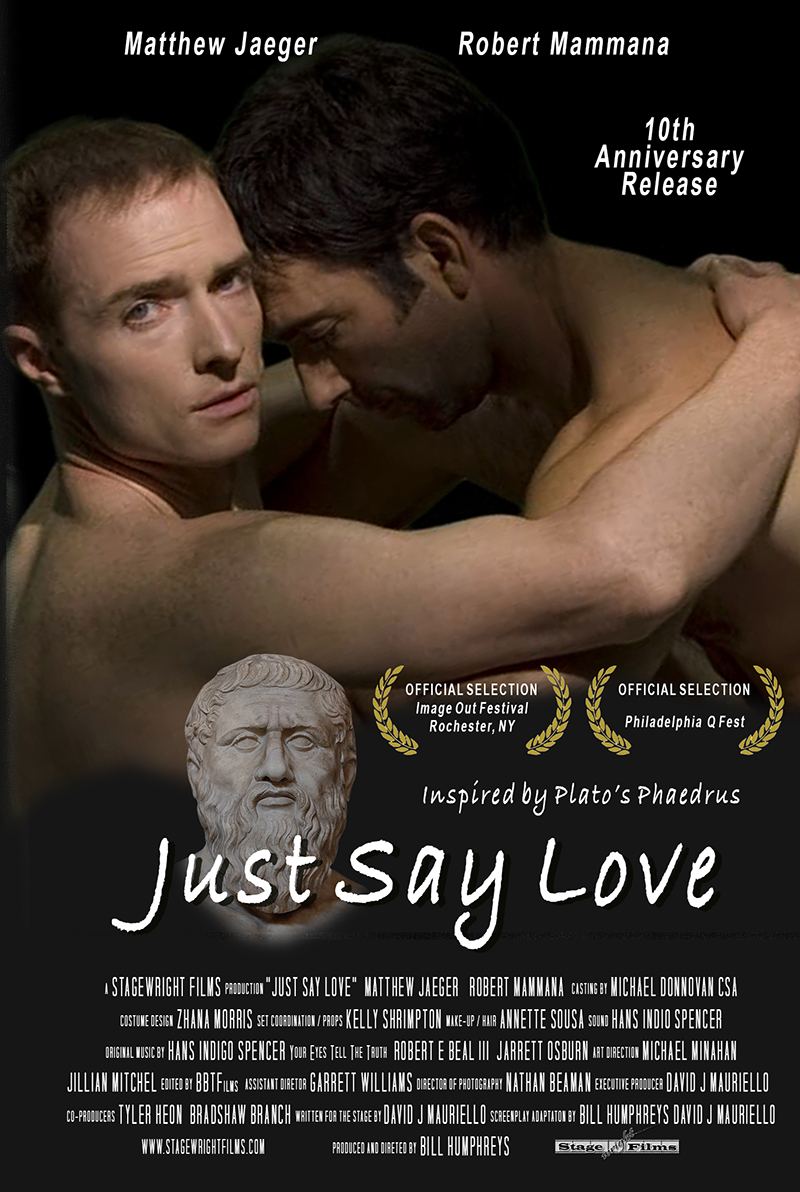 For a limited time, StageWright Films is proud to present the critically acclaimed first film, "Just Say Love". "A funny, irreverent, soulful, humanistic look at relationships." There will be ticket pre-sales starting on October 9th thru October 11th with time to screen the film from October 11 until October 31, 2020.
Where do relationships start, if not in the heart?  This stunning play-to-screen adaption of Maine's eminent playwright David J. Mauriello brought to the screen by four-time Emmy Award-winning Producer/Director Bill Humphreys.
A Passage Of Time tells the story of Joey and Mike whose dream is to create a Bed and Breakfast along the coast of Maine. Their dream is interrupted by the needs of family, social pressures, and coming to terms with their relationship. The story is filled with love, life, humor, and the ever-recognizable squabbles inherent in any family as they adjust to the process of growing older and letting go.
Click here to meet the cast and get a look behind the scenes!