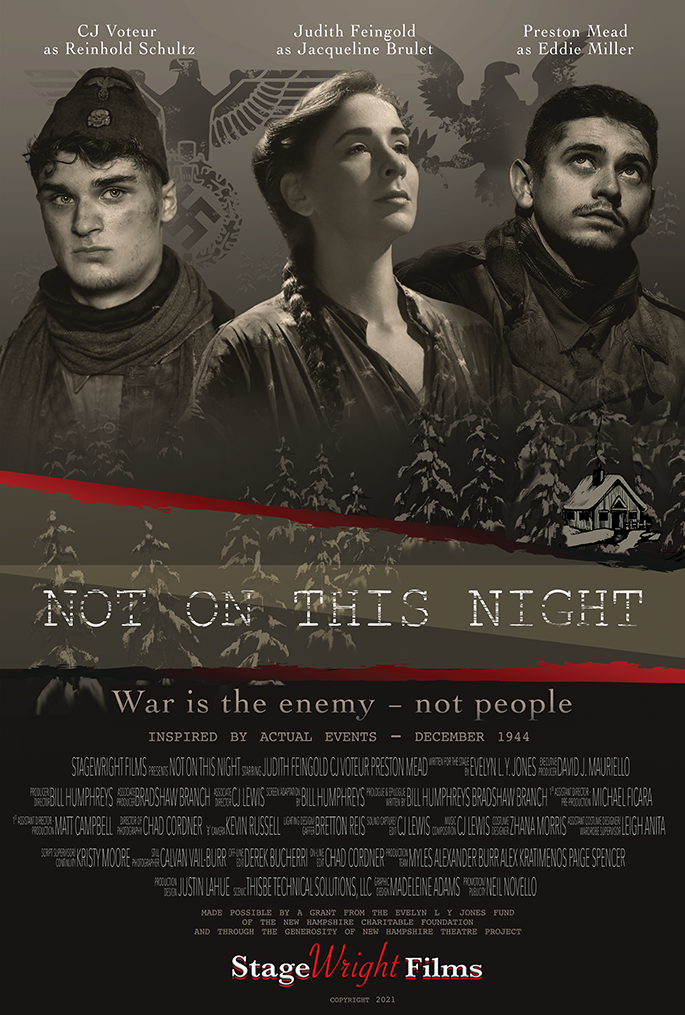 The story centers on a chance encounter between enemy combatants in a small farmhouse, the home of a young French woman, Jacqueline Broulet, in the Ardennes Forest on Christmas Eve 1944.  As the Battle of the Bulge has been raging around her for weeks, Jacqueline unexpectedly finds herself sheltering and tending to two young, wounded soldiers, one American, Eddie Miller, and one German, Reinhold Shultz, who have been lost in the woods after being separated from their units.   As the night passes, enemies see themselves as human beings.  Humanity prevails, even in the bloody, wretched depths of war.
Buy now for $19.99 or rent the film for 24 hours for $7.50!
BUY/RENT NOW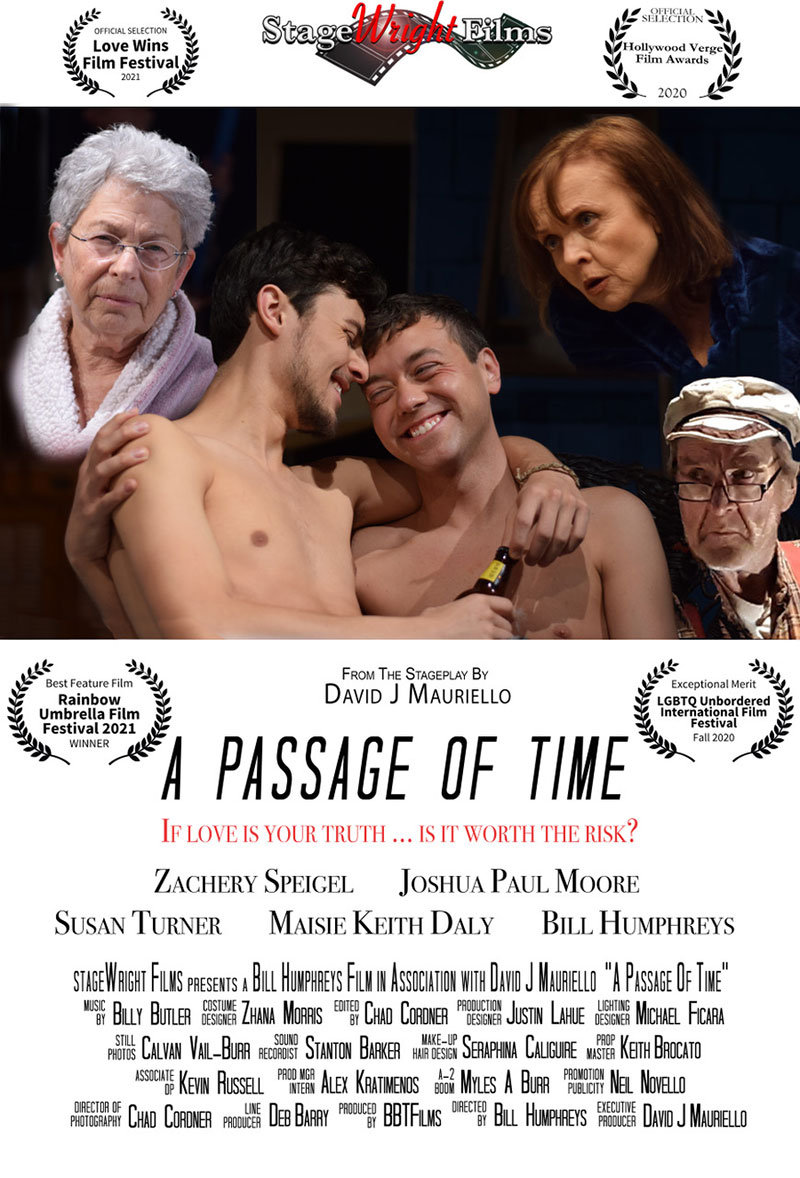 A Passage Of Time tells the story of Joey and Mike whose dream is to create a Bed and Breakfast along the coast of Maine. Their dream is interrupted by the needs of family, social pressures, and coming to terms with their relationship. The story is filled with love, life, humor, and the ever-recognizable squabbles inherent in any family as they adjust to the process of growing older and letting go.  Awarded as Best Feature Film at the 2021 Rainbow Umbrella Film Festival – London.
Buy now for $19.99 or rent the film for 24 hours for $7.50!
BUY/RENT NOW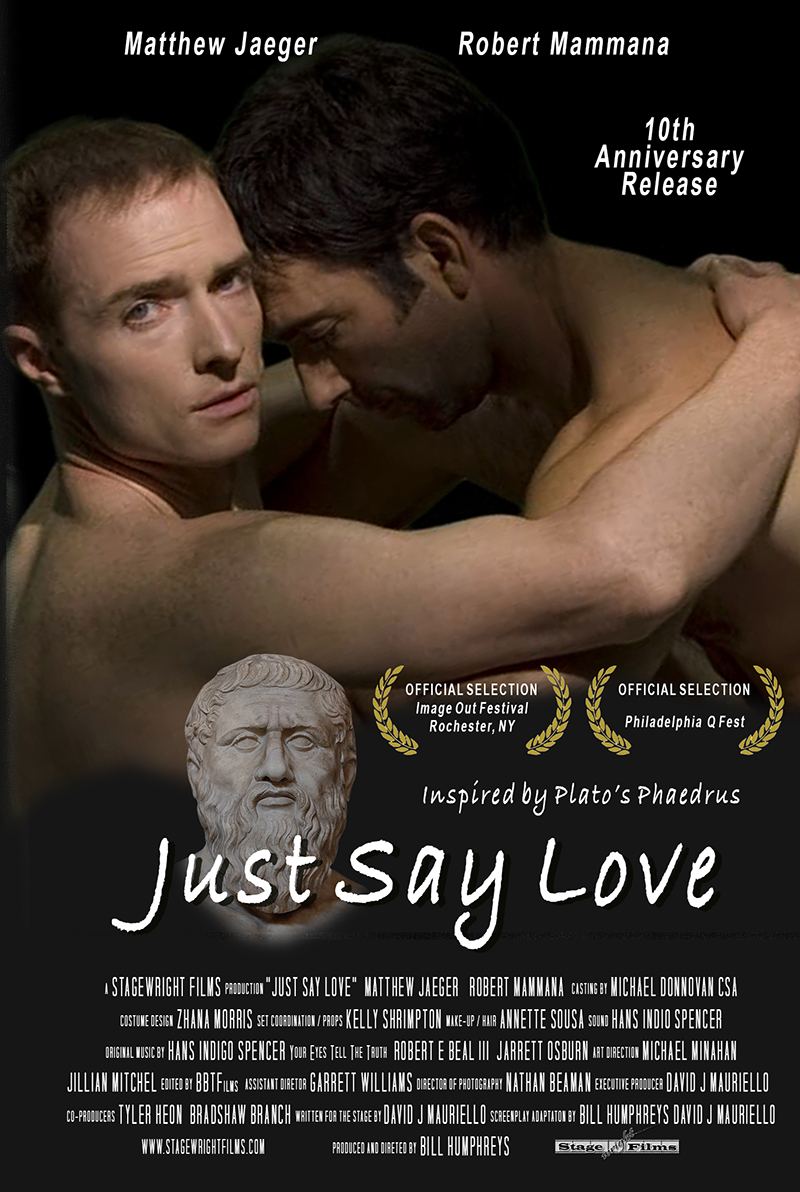 Just Say Love – 10th Anniversary DVD
Buy the 10th Anniversary Edition DVD of "Just Say Love" for just $19.99 (free shipping)!
This special DVD contains Just Say Love, the director's cut, plus this great bonus material:
Commentary by the Director and Writer
The Just Say Love Companion – a Pictorial Essay
Making Love – A Background on How the Film was Made
BUY NOW
Also available are On-Demand versions to Buy or Rent  Just Say Love in English or Portuguese.  However, these On-Demand versions do not include any of the extras offered in the DVD.
BUY/RENT NOW