Bill Humphreys – Producer / Director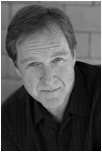 Bill has worked from coast to coast as an actor, producer and director in radio, television, film and live theatre for the past 35 years. A look at the producing side of his career shows a range of projects from documentary (To Kill In California; In Focus: The Hollywood Lens of Murray Garrett) to music (Loggins and Messina Live; RockBack – The Iron Butterfly). From dramatic (A Scrapbook of Late Beginnings; Pale In Your Shadow; The Terrible Meek) to cultural (The Works of Robert Frost; Filmmaker-Ken Burns; In Conversation…) And the "How-To" genre serving as Executive Producer for the PBS series Ciao Italia.
As a director, Bill has worked with the likes of Carol Channing, Billy Barty, Anthony Quinn, Bob Hope, Ed McMahann, Phyllis Diller, Marjorie Main, Jack LaLanne and many others. He has directed live and taped broadcasts of presidential and gubernatorial debates, national commercial spots such as Sears, Columbia Record House, Betty Crocker and Rolex Watches. He has also pointed the cameras for The Hollywood Lane Parade of Stars, The Jerry Lewis Telethon, NBA Basketball and NASL Soccer games in addition to a wide variety of children's educational and entertainment programs ranging from Romper Room to Hobo Kelly.
Bill has been recognized by the IFTFNY, The AFI, Telly Awards, American Women in Radio and Television, The Ohio State Awards, The AP, The NAB and the Aurora Awards among others. Bill boasts 10 Emmy nominations and three wins as Producer, Executive Producer and Director. Bill is a member of the Screen Actors Guild nominating committee for Primetime Television performances. A graduate of Columbia College of Television and Motion Picture Arts in Hollywood, California, Bill holds a BA degree in Film and Television Production.
David J. Mauriello – Executive Producer / Writer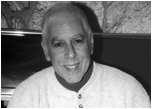 Awarded a fellowship by the Artists Foundation of Massachusetts for his screenplay Fireflies and winner of the Jane Chambers Memorial Gay Play Contest for But Mostly Because It's Raining. David Mauriello is an accomplished and seasoned writer. His Plays Ten Minutes and Just Say Love were both nominees in the best original script category by the Spotlight on the Arts Awards, Portsmouth, NH. His ten minute play One Great Big Light has been a finalist in new play festivals and is included in the Eileen Heckert Senior Drama Archives at the Lawrence and Lee Theatre Research Institute at Columbus State University. The First Love Letter was awarded third price in a Montreal competition. His plays have been produced in New England, California and New York City. He is also the author of the book Reminders of Home, a collection of inspirational writing. His play Body is referenced in the new book The Immortal Marilyn by John DeVito and Frank Tropea.
Awards
3-Time Emmy Award Winner Bill Humphreys, multiple award winning writer David J. Mauriello
Professional Affiliations
SAG, NATAS