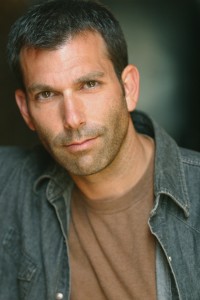 Robert Mammana was nominated for a 1994 Joseph Jefferson Award for Actor in a Supporting Role in a Musical for "Sugar" at the Apple Tree Theatre in Chicago, Illinois.
2011 LA Weekly Award Recipient, LA Drama Critics Circle nomination, and LA Ovation nomination for his portrayal of ""Warren" in the critically acclaimed The Twentieth Century Way at The Theatre @ Boston Court.
Robert Mammana plays Doug in Just Say Love
Doug is the floundering, uncertain member of the story. In essence, he is the 'everyman' of JSL – he represents all of humanity that isn't able to break through to the acceptance of their own sexuality. His concern is realising who he really is and bringing that to light and life.